We will be glad to review your application and help you specify the lowest cost unit that will meet your requirements. We can advise you on special techniques to increase axial stiffness, and to achieve thrust plane accuracies better than 0.000005".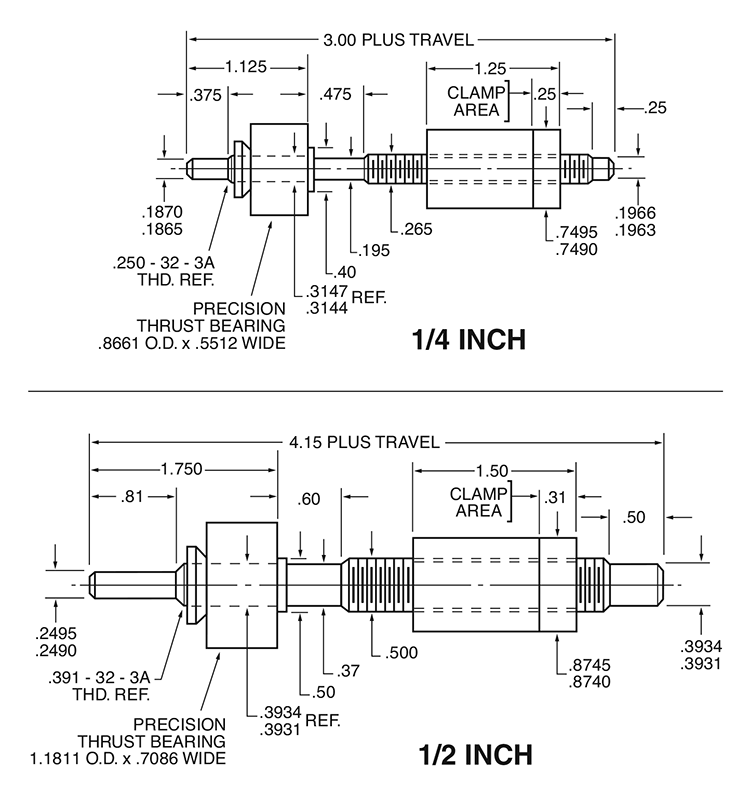 Notes:
Nut can be factory assembled facing either direction, with clamp area closest to thrust bearing or away from thrust bearing. NUT ASSEMBLY MUST NOT BE REMOVED. Specify desired orientation when ordering.
Optional lubricator is installed on end of nut opposite clamp area. Must be factory installed when lubricator end of nut faces thrust bearing. Adds .38" to length of 1/2" nut, which may reduce travel and/or restrict installation options in some cases. Not available for 1/4" assemblies.